Why RhodiGandha
RhodiGandha is a blend of powerful adaptogens and functional antioxidants that will change the way you look at nutrition. Our product features the most powerful blend of active standardized ingredients on the market today. Browse through this page to learn more about our product and then place an order for this life changing blend and see the difference for yourself.
People taking RhodiGandha report the following benefits:
An immediate feeling of well-being - Increased endurance - Restored sexual vitality in men and women - Improved mental clarity and memory recall - Regulates blood sugar and blood pressure levels without medication - More energy - Less feeling of stress and anxiety - Cardiovascular support - Increased stamina - Improved weight management - Improved immune system function - Normalization of mood swings and much more.
RhodiGandha has challenged the competition by combining the most powerful true standardized full spectrum extracts around the world to form the most potent formula in the direct selling industry, this daring new vision is the way of the future.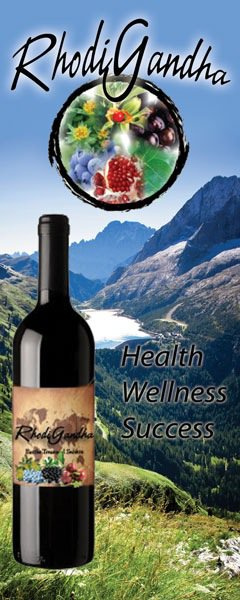 RhodiGandha provides the most superior and potent complete product on the market today. A product that will help you achieve your potential for optimal vitality and abundance through the use of powerful adaptogens and antioxidants. Take this time to explore this site and learn more about who we are and what we offer. Thank you for giving us the opportunity to serve your wellness needs.